Midnight sun hike to Trollsjön (Rissajaure)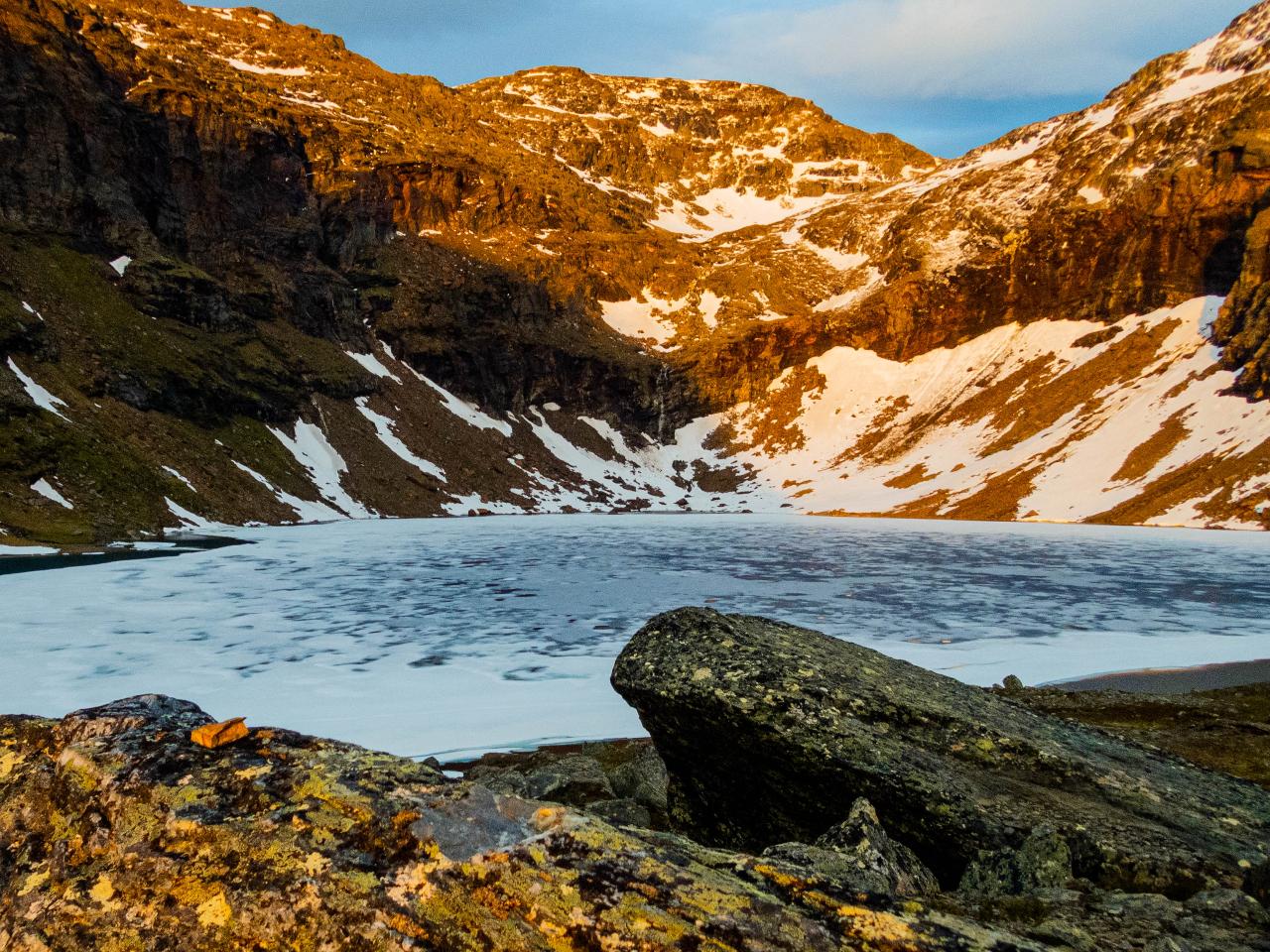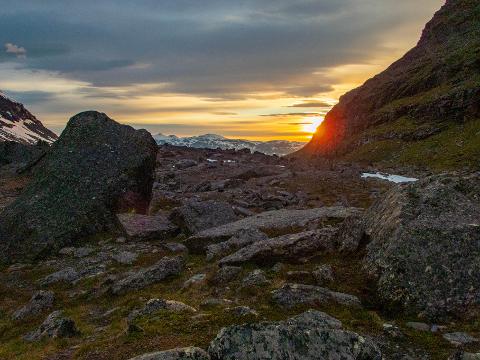 Kesto: 7 Tunnit (noin)
Paikka: Abisko
In the north-facing valley of Kärkevagge you have a fantastic opportunity to experience the mid-sun. Between 27/5 and 16/7 the sun doesn't sets below the horizon in Käkevagge.

The tour begins through mountain birch forest, the path soon takes us up past the tree line and further up into Kärkevagge which means the Stone valley in Sami. The valley is filled with boulders of various sizes some large as multi-storey houses, which gave the name of the valley. At the end of Kärkevagge lies Trollsjön / Troll lake. The lake is incredibly clear and has a depth of 36m, in good condition you can see all the way down to the bottom. Once at the lake it is time for lunch and for those who dare a refreshing dip in the clear but ice cold water. The lake's Sami name is Rissajaure which means The lake that sparkles like fire.
During the hike will you hear about the history of the area and learn about the plants and wildlife that you can find in the mountains.
The tours start at 20.00 The duration is approximately 7 hours.
Length / height difference: 12 km, +/- 400 m
Recommended age 12 years.

The tour includes Guide, transfers from/to your accommodation in Abisko or Björkliden and safty equipment.

Bring rain clothes, warm sweater, hat, something to drink and lunch pack.

A minimum of 2 participants is required for the tour to take place.

Please be at the pickup location 5 minutes before the scheduled pickup time.
Accommodation Pick-up Times

Abisko Mountain Lodge 20:00
abisko.net/Abisko Fjällturer 20:00
Abisko Hostel 20:05
Abisko Guesthouse 20:05
STF Mountain Station 20:10
Björkliden - Hotell Fjället 20:20
Björkliden – Gammelgården 20:20
Last-minute reservations
This trip can be booked online until 20:00 the night before. To make a reservation with shorter notice, please call +46 (0)73 508 82 77.
If you wish to join this tour on another time/date than those scheduled, please send an email with your request to aril.p@abiskoadventure.se.