Aurora Snowshoeing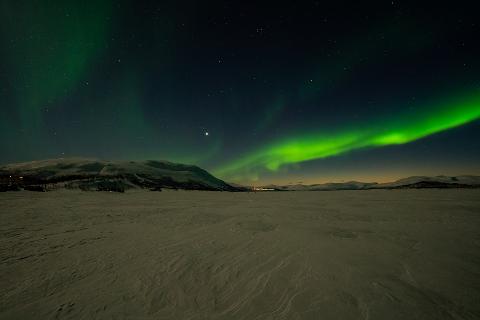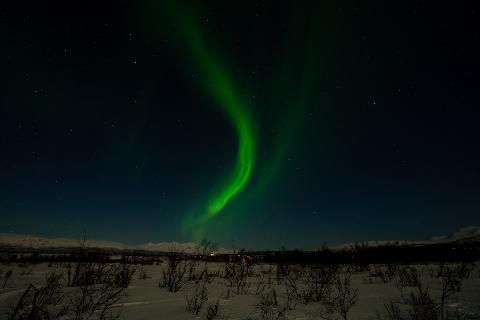 Duration: 3 Hours (approx.)
Location: Abisko
Capture the true feeling of a winter night in the arctic. Your guide will take you to learn the wintry way of movement with snowshoes. While walking on the snow, you will experience how the milky light of the moon and stars cast enchanting shadows through the snowfields. Have a break and enjoy some warm berry juice while the only sound you hear is the sough of the forest and fells. If you are lucky, you may even see the Northern Lights.
The tours start at 20.00. The duration is approximately 3 hours. The tour includes snowshoes, hot beverages and transfers from/to your accommodation in Abisko or Björkliden. If you wish to join this tour on another time/date than those scheduled, please send an email with your request to aril.p@abiskoadventure.se
Pick-up
instructions and time table.
Please be at the pick-up point you
chose in your booking 5 minutes before the scheduled pick-up.
We
will only stop at booked pickups according to the timetable.
Please
specify or change pick-up location at least 24 hours before the tour
starts.
Accommodation Pick-up Times

Björkliden - Hotell Fjället 19:30
Björkliden - Gammelgården 19:30
Björkliden - Camping 19:30
STF Abisko Turiststation 19:40
Abisko Guesthouse 19:45
Abisko Mountain Lodge 19:50
abisko.net/Hostel and Huskies 19:50
Last-minute reservations
This trip can be booked online until 20:00 the night before. To make a reservation with shorter notice, please call +46 (0)73 508 82 77.